I know, I know. It's Tuesday (again). What can I say? . . . here's my continuing Multitude "Monday" post which is part of a series started years ago on
Ann's blog
, which is a favorite of mine. If you've never checked it out, do yourself a favor and click on over. She's an amazing, gifted writer, a wonderful friend and an inspiration to so many (not to mention a mother of 6)!
"One Thousand Gifts"::
3797. a Wild jersey in a bag of hand-me-downs for Joe
3798. fresh haircut
3799. time with a friend
3800. Costco . . . I love it there
3801. The back door on our mailbox :: so I don't have to walk into the middle of the road to get the mail
3802. 20 degrees and no wind
3803. a nice afternoon run
3804. a gifted hotel room from a friend who travels a lot for work -- so we don't have to pay for lodging for Joe to go to the regional swim meet in Iowa
3805. my parents willingness to drive Joe to Iowa for the meet
3806. a nice group of friends who came over to learn more about health and wellness
3807. dinner with a delightful family from church
3808. a
fabulous concert
with the 3 "bigs" :: watching them worship is good for my soul
3809. surprising the kids with the fact that we had back-stage passes and would get to meet Toby Mac
3810. an injury-free, fun first time downhill skiing for Lydia
3811. Valentine candy and kids who share
3812. 22 years since I first fell for my Valentine
3813. a weather warm up
3714. a Valentine tea party at my mom's house (just the girls)
3815. the beauty of fresh snow
3816. a long weekend
3817. planning for a warm-weather, kidless get-away with my Valentine
3718. pancakes
3719. dinner at my parents house
3720. after-dinner game of
Spinners
3721. crossing stuff off my LONG to do list :: one thing at a time
3722. Joe's excitement about the regional swim meet
3723. a good book, a warm blanket and a cup of coffee
3724. SugaRush donuts :: yum!
3725. sunshine
3726. the sound of birds singing
3727. walking the kids to school
3728. the sound of snow crunching under your feet
3729. restocking our Little Free Library
3730. 10 years since
Evelyn
's transplant (she was almost exactly the age Sara is now when she got her new heart . . . so thankful for her donor, wise doctors and her life)
3731. seeing Clarence at church again following his surgery
3732. chatting with our favorite 90-something neighbor who was out shoveling as we were coming home from a walk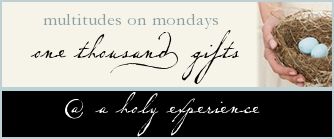 May you realize all the blessings the Lord brings your way and take the time to make note of them. (you'll be glad that you did!)